Our world-class team of 500 automotive experts, editors and data scientists turn data into insights and action for our customers' business




What we do:
At Autovista Group, we provide pricing and specification intelligence for Europe's automotive decision-makers.
Every day, we take masses of complex automotive data and make sense of it. From vehicle design and production to sales and marketing, we combine our data with the expertise of our people to provide insights that lead our customers to the best choices and profitable outcomes throughout the vehicle's lifecycle.
We turn data into insights. Insights into bigger and better opportunities for our customers.
Our vision
At Autovista Group, our vision is to be the leading pricing intelligence provider in the European automotive sector. Every day, we help our customers make profitable business decisions; we have done this for more than 70 years by providing high-quality, granular data across diverse European markets and by tirelessly developing the benchmarking and pricing tools that simplify complex decision-making.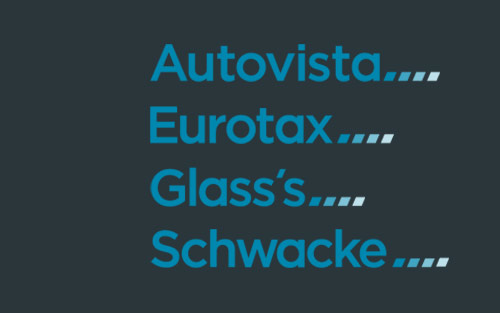 Our brands
Autovista, Eurotax, Glass's and Schwacke are our highly-respected, market-leading brands. Each of these widely-recognised brands combines unrivalled automotive experience with cutting-edge systems and world-class data, allowing our expert analysts to provide customers with business-critical industry intelligence.
Our history
Our business has been built on the foundations of thought leadership, ever since William Glass, Hanns W. Schwacke and Helmuth H. Lederer - all pioneers in our industry - founded Glass's, Schwacke and Eurotax. Their vision resulted in products that have remained at the forefront of European automotive business decision-making for almost a century.