Interview: Magnus Lövsund - Head of Valuations at Autovista Group
29 May 2018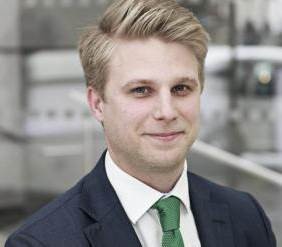 The Daily News Brief caught up with Head of Valuations at Autovista Group, Magnus Lövsund, to discuss the latest market trends, what is impacting the industry and cars in general.
What is your role within Autovista Group?
I am currently transitioning from Head of Valuations to Director of Insight at Autovista Group. This means that I am leading the content strategy across current and future Autovista Intelligence platforms, assuring all content is relevant and accurate.
Can you tell me a bit about RVI and its benefits to customers?
Residual Value Intelligence (RVI) is our second product after Residual Value Monitor (RVM) to be launched on our new product platform, Autovista Intelligence. RVI gives the user a unique experience to interrogate our residual values and new price data across the big five countries (we are aiming to add further markets continuously as soon as we have launched the product). The tool is designed to guide the user through the analysis using the pivoting features. This means that you do not need to be a very experienced analyst to use the tool. RVI is not only supplying data, but also a subscription to the product gives the user access to all of our narratives which is linked to the data shown in the dashboards. So by filtering the data in the dashboards, the user will receive the related stories and analyses to find out what the underlying behaviour is for the development.
We will have both internal and external customers with RVI. The initial feedback from our internal customers is that something which previously took a few weeks and a very experienced analyst to find, now takes a few minutes, so our internal analyses will be much quicker and accurate. For our external customers, the benefits are quite wide, pending on what your connection to the industry is. RVI will help the user to take strategic decisions to reduce risk and seize opportunities, whether you are an OEM, NSC, fleet company or a bank. The user experience has been a very crucial factor in the development work, which means that anyone can use the tool. No need for a senior executive to wait a couple of weeks for a question anymore – he or she can very easily find out how residual values are developing across the markets, segments and fuel types him or herself. Even from a mobile device on the go!
What are the biggest trends affecting RVs over the last 12 months?
Generally speaking, the availability of private leasing or financial products are taking more space in further markets. This is the new way of selling new cars and is effectively replacing the high discounts we have seen in the past. There are two ways of achieving a low lease rate, either by leasing a vehicle with a high future residual value or by including a discount on the rate. If the supply of these cars is not being controlled properly, then the residual value will decrease, and the future lease rate will be more difficult to keep at a low level and still making a profit. We have seen a few examples of vehicle makes on new markets for these sort of services having taken a huge hit in residual value as a result.
How, if at all, has the diesel market been affected by the recent press coverage and rulings?
Diesel cars have taken the biggest hit on the new car market. The media loves to hate, and they haven't shown much mercy on the subject. As a result, new car buyers have shifted away from diesel to other fuel types, not only petrol. But a few European markets are still very much in favour of diesel vehicles, like Eastern Europe and Italy. However, as a result, we are seeing manufacturers not offering any diesel versions of newly launched fleet models (such as the new Volvo S60) as well as not enough supply of electric vehicles and plug-in hybrids (PHEVs) where long delivery times are to be expected for most of these models.
On the used car market it looks slightly different. The common perception of the diesel vehicle is still quite positive, but we are starting to see a slight decrease in value in certain markets, mostly for younger used vehicles. Going forward, the residual value of diesel vehicles will be maintained on a fairly high level owing to the dramatic decrease of supply, and demand will be maintained outside of cities and for people that are driving longer distances.
What is your biggest challenge in the next 12 months?
I am getting married this year, which I expect will throw a few curve balls. On top of that, I am relocating from London to Munich.
Professional challenges will include the expansion of RVI, facelift of RVM, and quite a few brand new products and channels. We are also investing a lot on our fantastic team of analysts and data scientists which are paving the road for us becoming as efficient and accurate as we possibly can be and developing the next generation of automotive intelligence.
What is your dream / ideal car?
Daily driver
Audi RS6 Avant C6 – With a twin-turbocharged 5.0 litre V10, it leaves most cars in the rearview mirror. On top of that, this 571bhp estate allows you to do the school run each morning, groceries or even long road trips in winter conditions.
Parked (mostly)
Porsche 993 911 Turbo S – last air-cooled turbo, packing a prominent rear wing and a decent amount of horsepower is making this car one of the greatest looking and handling cars ever built. Being the first four-wheel driven turbo, it's not the 'widowmaker' like its predecessors, which is usually a plus. This is also one of the first of modern classics to show a dramatic appreciation in value over a short period.